An old, unused bedroom was re-purposed into a new Master Bathroom and Master Closet. The design also allowed for the addition of a much needed hall closet.
A cramped kitchen with no upper cabinets was re-imagined into a roomy space by placing the fridge into the wall, changing the window locations and moving the exterior door. The new layout allows for considerably more cabinet space and a large center island. Opening the space into the adjoining dining room makes both spaces feel bigger and brighter while allowing for a new breakfast bar. Moving the exterior door access to the dining room further lightens up the space. Built-ins were constructed in the dining room to provide additional storage while accommodating the new fridge placement and the existing hall closet access was improved.
Smaller Space but Better Function
An undesirable bathroom layout was vastly improved by eliminating the walk-thru into an adjoining bedroom. The bathroom size was reduced, requiring replacing the tub with a walk-in shower, however these changes greatly improved the function and feel of the space.
Small Changes have a Big Impact
Small changes such as removing a drop ceiling and using taller upper cabinets that take full advantage of the room height result in a big impact in this kitchen remodel. Other features include improving access and square footage to the existing half bath and changing the entrance into the space making this kitchen truly the "heart of the home".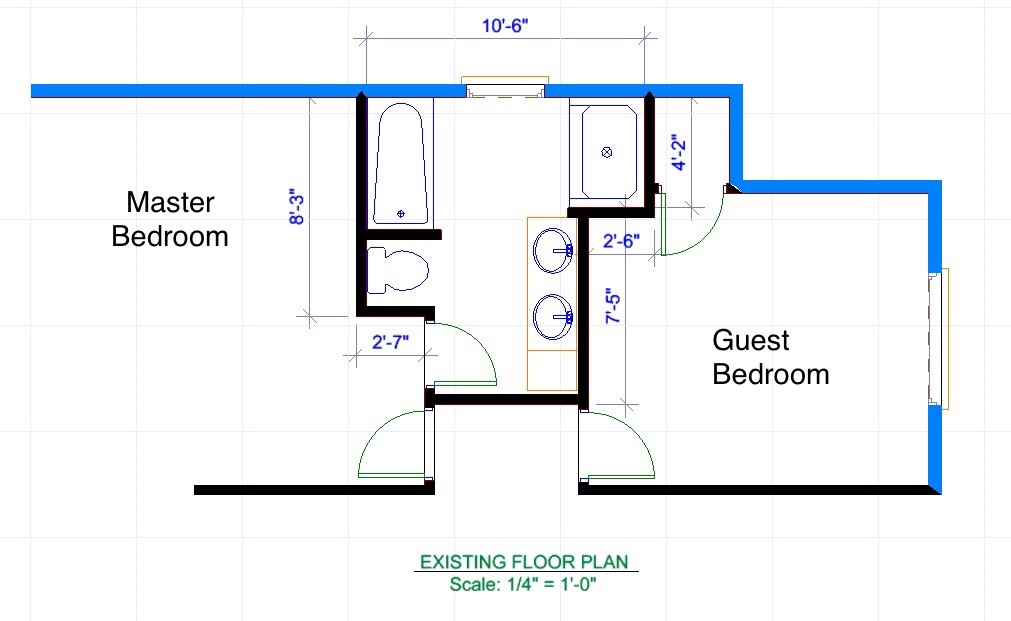 Homeowner's look for ideas on how to change a large master bath into two bathrooms.
Improvements to the first floor of this home include construction of a new beam to open the space between the kitchen and living area providing a more open concept living space, a reconfigured kitchen space that includes a large island with seating for 4, transformation of an existing porch into a mudroom with first floor laundry, and improved access to the existing half bath.
Second floor improvements include reconfiguring the existing, oversized main floor bathroom into two functional bathroom spaces in order to provide a master bathroom with a large walk-in shower. A new walk-in closet will also be constructed in order to provide a master suite for this traditional home.
First Floor Commercial Space Improvements
A new ADA compliant bathroom along with a kitchenette tucked under an existing staircase are just two of the improvements that were designed as part of this renovation to change an empty storefront into a cutting edge salon.
Second Floor Residential Space Improvements
Two shotgun apartments with little natural light are transformed into modern, functional living spaces as part of this renovation. The new apartments provide open concept living spaces with improved lighting. Eliminating one staircase and creating a shared staircase maximizes usable area.